Urban water security: A comparative assessment and policy analysis of five cities in diverse developing countries of Asia
Cities are rapidly expanding and invariably moving toward densification. Global challenges such as climate change, land-use change, environmental degradation, and expanding economy in urban areas increase water-related problems. This study addresses the difficulty of operationalizing the concept of urban water security by applying an integrative indicator-based urban water security assessment framework, formed by integrating two well-established frameworks, to evaluate the water security state in five different cities in Asia: Bangkok, Jaipur, Hanoi, Islamabad, and Madaba.
Read more: https://www.sciencedirect.com/science/article/abs/pii/S221146452200015X?dgcid=coauthor
Basin connected cities, connecting urban stakeholders with their watersheds
Around 55% of the world's population live in urban areas or cities, and this is expected to rise to 68% by 20501. As cities grow there is increasing pressure on natural resources within and beyond their hydrological basins. While water nnects across sectors, places and people, as well as geographic and temporal scales, hydrological and administrative boundaries do not always coincide.Building a "City-
Basin Dialogue" can be a mechanism to move towards sustainable water management. Different stakeholders from catchment to consumer can be engaged in identifying and implementing appropriate and sustainable solutions for effective city-basin multi-level governance.
Read more : https://iwa-network.org/wp-content/uploads/2022/03/Brochure_Handbook_Basin_Connected_Cities_final.pdf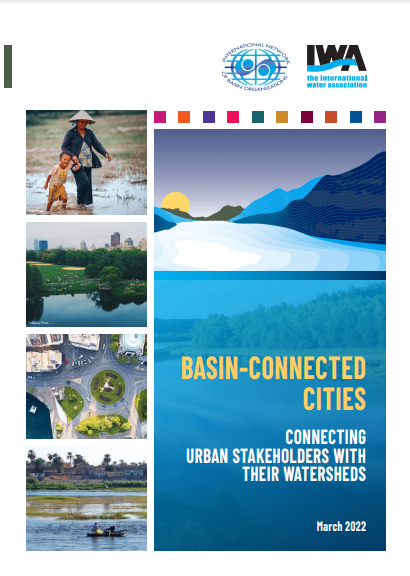 UN World Water Development Report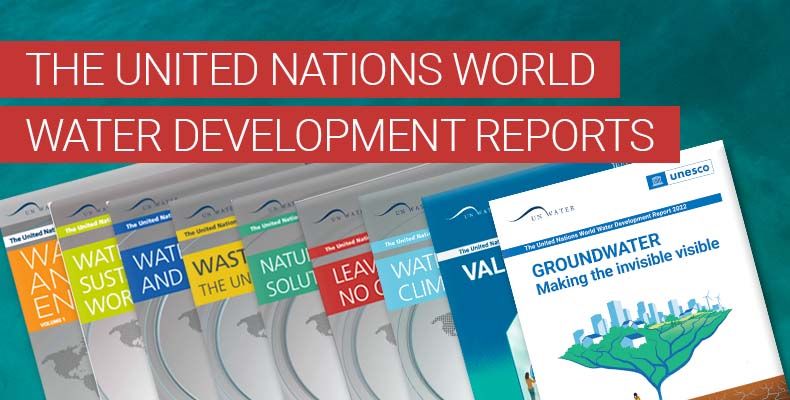 Green Roads for Water: Guidelines for Road Infrastructure in Support of Water Management and Climate Resilience
This book provides strategies to use roads for beneficial water management tailored to diverse landscapes and climates, including watershed areas, semiarid climates, coastal lowlands, mountainous areas, and floodplains. The underlying premise of Green Roads is therefore quite simple: designing roads to fit their natural and anthropomorphic contexts; minimize externalities; and balance preservation of the road, water resources, landscape, and soil resources will usually cost less than traditional protective resilience approaches and will produce more sustainable overall outcomes.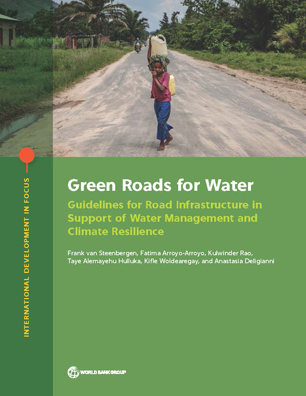 Women Water Champions: A compendium of 41 women stewards from the grassroots
A report published in June 2021 by UNDP India. UNDP-SIWI Water Governance Facility (WGF)'s under the Goal Waters Programme, with support from Sweden, provided funding and technical expertise to UNDP India in this WWC initiative.
This compendium is only a first step in documenting and recognising women's participation in the water sector, among many others who are breaking gender barriers in water management.
These women are from different regions, from the remotest of villages and tribal belts in the country, from different socio-economic and educational backgrounds. It covers nearly 14 states in India: Andhra Pradesh, Assam, Bihar, Haryana, Gujarat, Jharkhand, Maharashtra, Madhya Pradesh, Odisha, Rajasthan, Tamil Nadu, Uttarakhand, Uttar Pradesh, West Bengal.
The works range from mobilizing communities on water conservations, flood management, promoting and practicing water use efficiency, creating rainwater harvesting infrastructure, irrigation water management and improving agricultural productivity, restoration of groundwater, awareness building in clean drinking water, leading water user groups, and working towards sustainable development. These pathbreaking works highlight that these women have not only secured their livelihoods and protected their communities through environmentally sound and sustainable practices, they have often also helped to further empower other women, upscale the activities and bolster economic opportunities for many.
Read more:
Water, Flood Management and Water Security Under a Changing Climate: Proceedings from the 7th International Conference on Water and Flood Management
This book presents selected papers from the 7th International Conference on Water and Flood Management, with a special focus on Water Security under Climate Change, held in Dhaka, Bangladesh in March 2019. The biennial conference is organized by Institute of Water and Flood Management of Bangladesh University of Engineering and Technology.
The recent decades have experienced more frequent natural calamities and it is believed that climate change is an important driving factor for such hazards. Each part of the hydrological cycle is affected by global climate change. Moreover, increasing population and economic activities are posing a bigger threat to water sources. To ensure sustainable livelihoods, safeguard ecosystem services, and enhance socio-economic development, water security needs to be investigated widely in a global and regional context.
Read more https://link.springer.com/book/10.1007/978-3-030-47786-8#editorsandaffiliations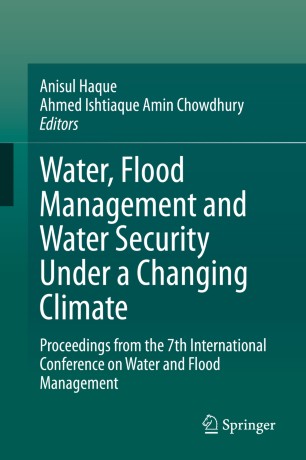 Community Participation in Decision-Making Evidence from an experiment in providing safe drinking water in Bangladesh
Delegating decision-making authorities to communities in projects to provide safe drinking water has the potential to improve projects in terms of outcomes and reported impact. In villages where projects were implemented under a participatory decision making structure (the NGO Facilitated Community Participation model), a slightly larger number of safe drinking water sources were installed(0.2 more sources) but obtained an 8% higher increase in access to safe drinking water, than under a non-participatory decision-making structure (the TopDown model). These results are broadly consistent with evidence accumulated in the past through practitioner's experience and cross-sectional analysis, but this is the first time that experimental evidence has been available to test the hypothesis that participation in decision-making has a positive impact on the result of social programs.
Read more: \Bangladesh\info
Rainwater Harvesting System: Using water for the Future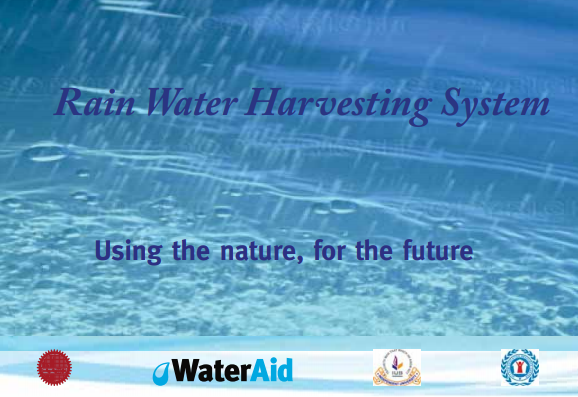 Findings from quasi-experimental study: WASH in Schools – MHM and Learning Impact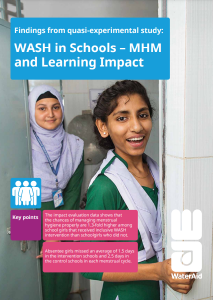 Prospects, practices and principles of urban rainwater harvesting in Bangladesh: A Guidebook for Professionals, Practitioners and Students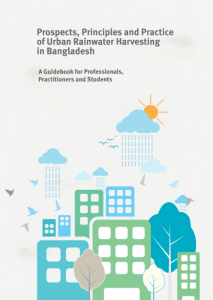 Research study on Nutrition Security and Equity in its Access in Watershed Development Programmes
The priority for the implementation of any watershed Programme is to improve the drinking water status, improving the land productivity and livelihoods of its stakeholders.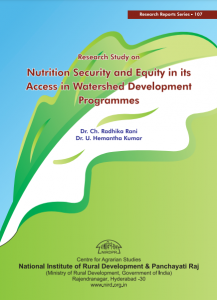 International Rainwater Catchment Systems Experiences: Towards Water Security
Due to population growth, pollution, and climate change, water scarcity will be one of the most critical problems all around the world in the next 15 years. Today, around 10% of the world's population lacks a proper water supply service. Harvesting rainwater and using it for drinking, domestic, industrial, and agricultural uses will help to supply quality water to urban and rural populations. This book has sections on rainwater harvesting in Bangladesh and Sri Lanka, and from all around the world.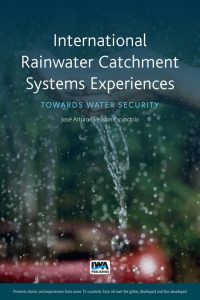 Climate Change: Science and Politics – A CSE India publication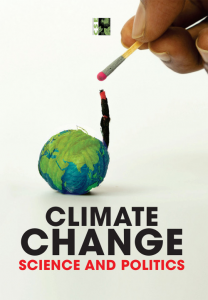 "We need more reality checks in the climate change narrative. The impacts are certain, but as yet, action is pusillanimous. We deserve better. In these COVID-19 times, we have seen disorder and disruption at a scale that we never imagined. So, now we need the same scale to fix what is broken in our relationship with nature. The future, like never before, is in our hands. Nature has spoken. Now we should speak gently back to her. Tread lightly on the Earth".
This publication uses latest statistics, scientific information and data from sources across the world to cover every key aspect of climate change:
– Emissions
– Negotiations
– Impacts
– Net Zero
– Equity
– Carbon Budgets etc.