Residential technician training program on rainwater harvesting and storage: Construction of the Sri Lankan ferro cement Pumpkin tank and Calabash tank of Malawi
A Human Rights Based Approach (HRBA) to Integrated Water Resources Management (IWRM)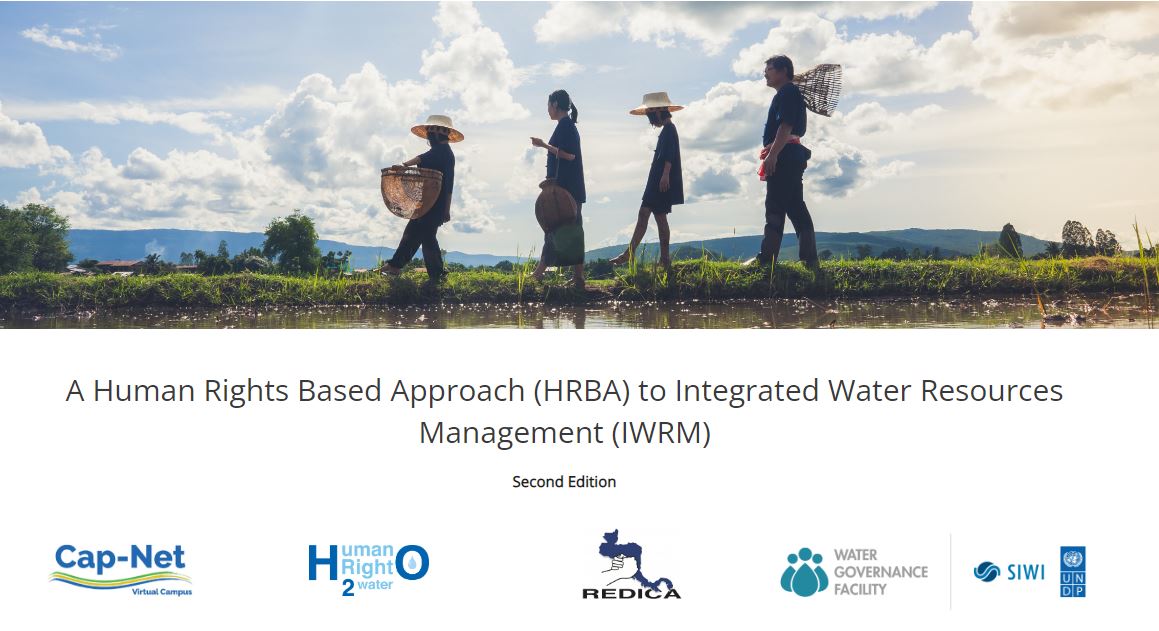 This online course brings together two fields that, until recently, have been separate: human rights and IWRM. These two fields have been brought together as awareness has grown within the human rights community that water management is fundamental to the realization of a range of human rights. Sponsored by a partnership of international development organisations, participating in the course as well as obtaining a certificate has no costs for participants.
Register for the course https://cap-net.org/humanrights/
Online professional training course: "Water Harvesting for Sustainable Crop Production under Climate Change"
The online professional training course on "Water Harvesting for Sustainable Crop Production under Climate Change" will deal with the multiple Water Harvesting techniques that can be used for increasing crop production, allowing climate change adaptation and mitigation.
The course will be entirely online, taking advantage of Moodle e-learning platform.
It will be composed of four modules on 1 ECTS each, with online live webinars and interactive activities among participants.
The deadline for enrollment is May 15th, 2022
For more information and enrolment: https://www.unifi.it/p12046.html#water
Training Programme on designing and implementing Water Sensitive Design and Planning interventions
Learn to how design and implement Water Sensitive Design and Planning interventions at different scales in urban areas. A state of art 3-day training being organised by – CSE School of Water & Waste.
More information:  https://lnkd.in/dDYmu3V2
Integrated water resources management for climate resilience
Guided by the Climate Change Adaptation and IWRM training manual, this course will address the challenges of implementing sustainable water resource management and boosting climate resilience by demonstrating how the two are intrinsically linked, and explaining that addressing them in an integrated manner will increase the chances of success for both.
The course aims to improve practitioners' understanding of planning for integrated water management in the context of climate change. The course discusses how to plan for climate-resilient measures in the water sector. Financing sources are presented and guidance on how to implement IWRM for climate resilience is provided, using examples of planning tools, technologies and practical ways forward. The various management and technology tools and approaches for adaptation and mitigation are also discussed. By the end of the course, the participants will be able to plan integrated interventions in the water sector that ensure an equilibrium between water security, development and climate-risk management.
Read more: https://cap-net.org/iwrm4climateresilience
Integrated Online and Onsite training programme on Environmental Impact Assessment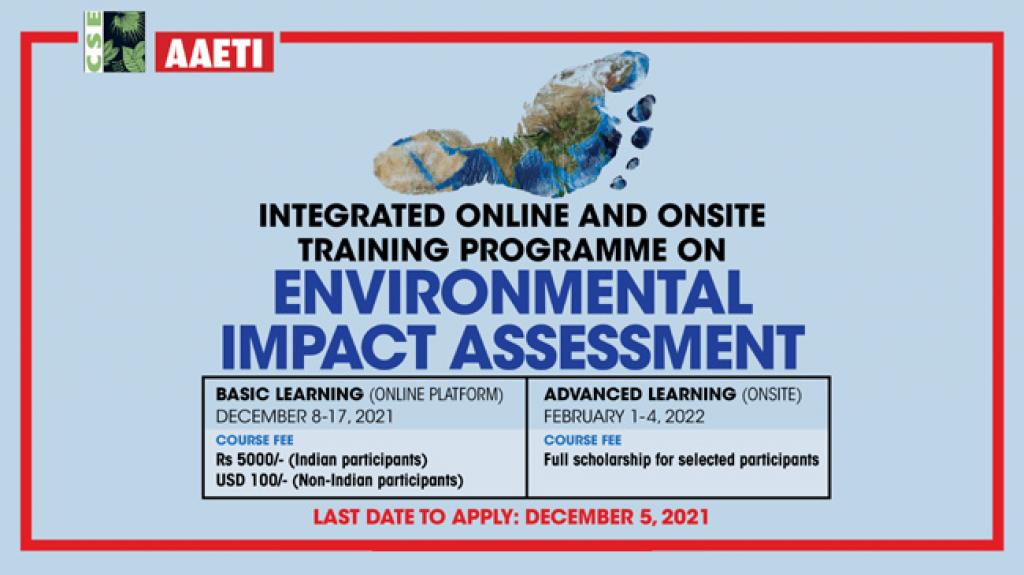 Online awareness session on the theme "Catch the rain."
Under 'Jal Shakti Abhiyan: Catch The Rain' Campaign launched by The Hon'ble Prime Minister of India on 22nd March 2021, GuruJal is organising an online 'Jal Charcha' by Dr.Kiran Bedi (Former Governor of Puducherry & Retired IPS Officer, India).
Speaker: Dr. Kiran Bedi
Theme: Valuing Water
Date: 1st May 2021
Time: 11:30 AM to 1:15 PM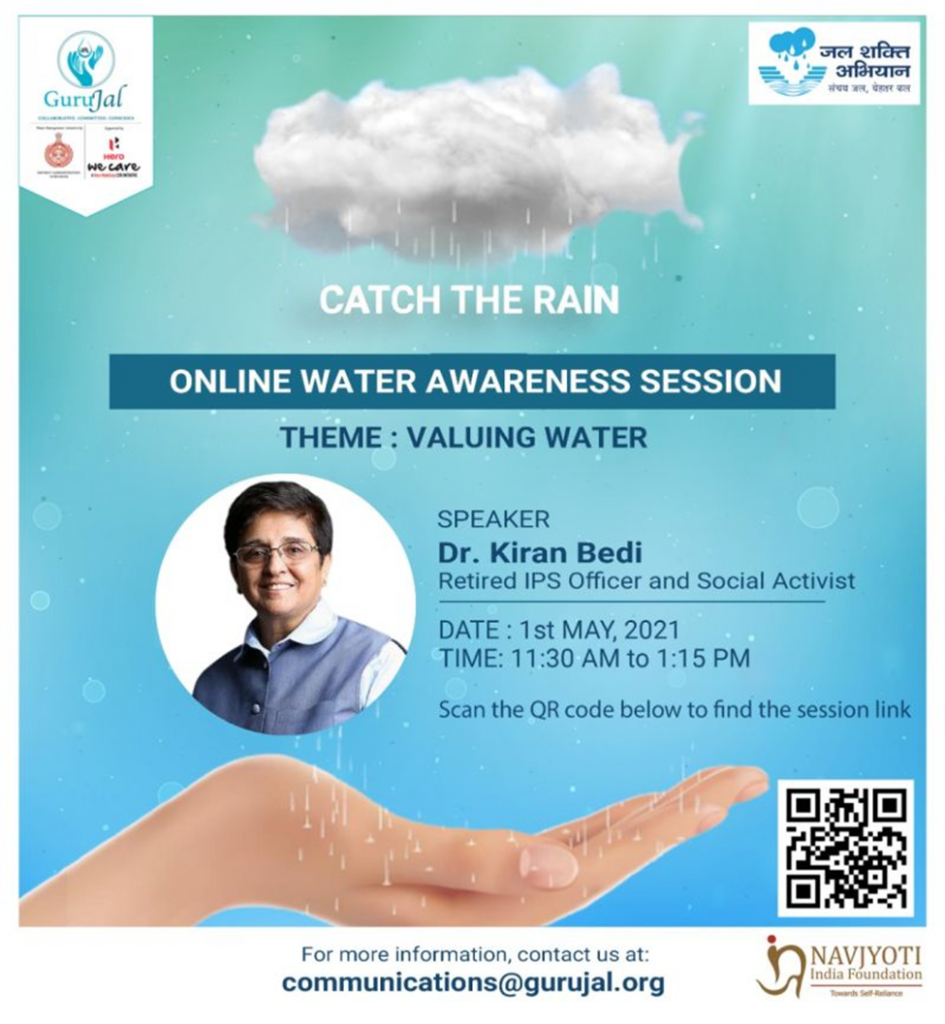 Online course on climate change
Centre for Science and Environment, India invites applications for a new online course on climate change, its #science, #politics, and #impacts.
Date: 17th to 28th May 2021
For more information contact: [email protected]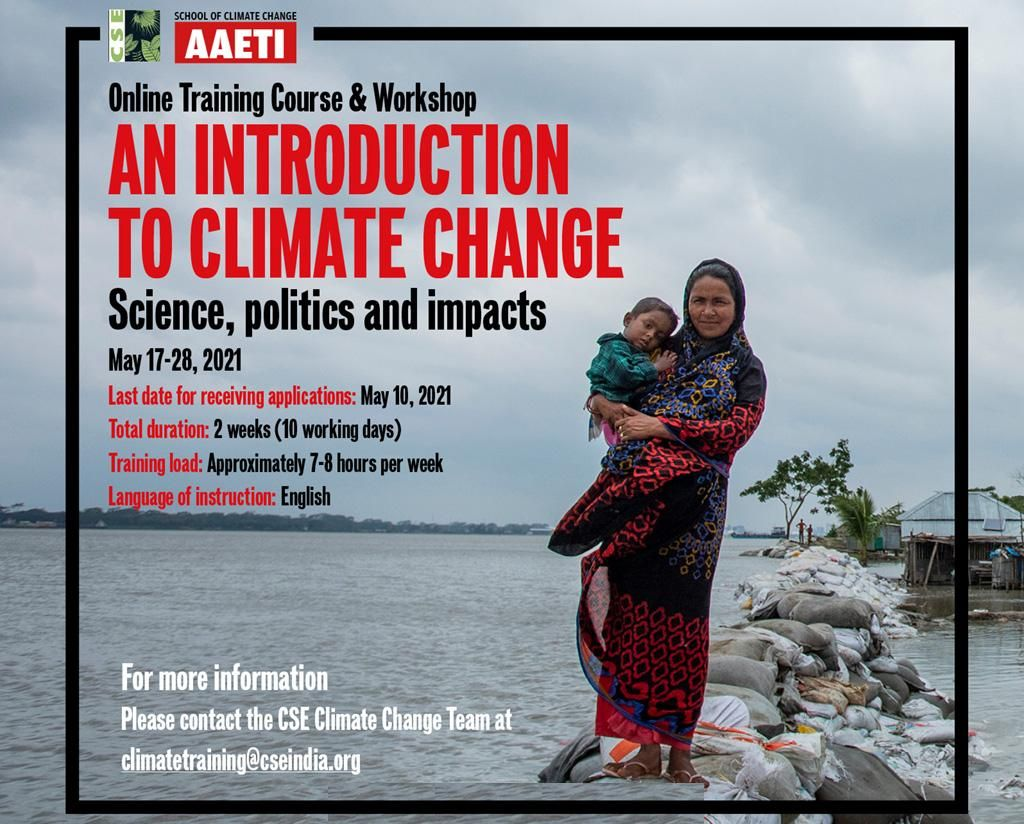 Blended Online and Residential Training Programme on Preparation of Shit Flow Diagram (SFD)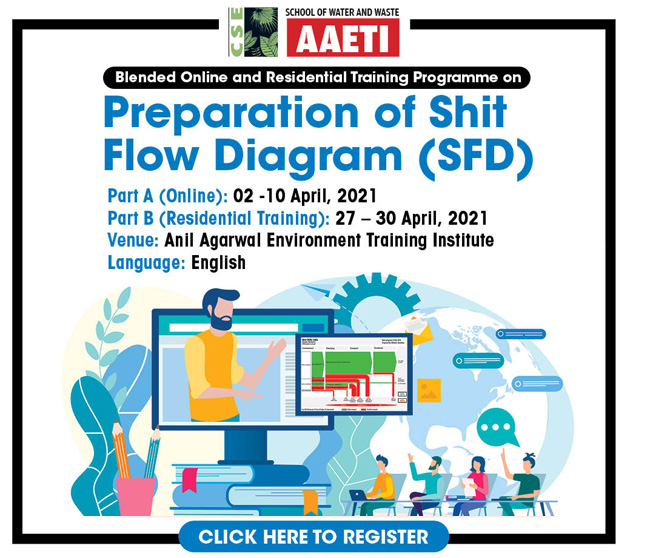 4-Day Residential Training Programme on : Reducing Water Footprint in Industries Through Water Audit & Wastewater Management