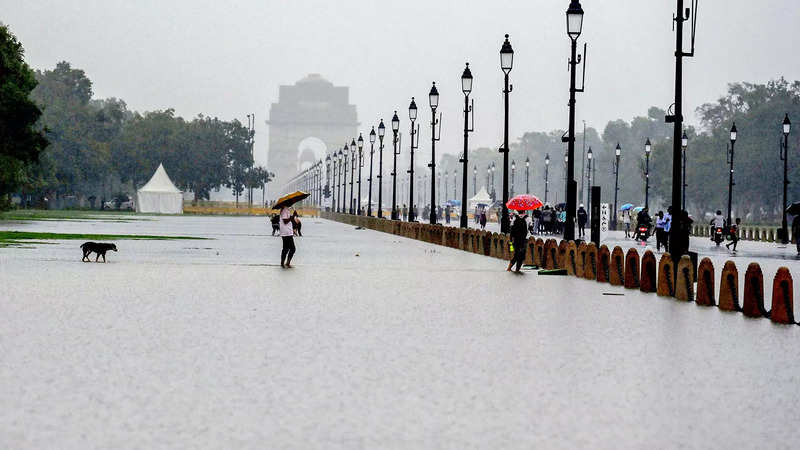 Cities get flooded by heavy rain mostly because authorities don't do a few simple things. Delhi's plight last weekend was thanks to the state government rejecting a drainage plan from IIT
As deluges subside and our cities revert to normal chaos, we ask ourselves how we got here. Like in Delhi, last weekend. The city witnessed more than 100mm of rainfall, leading to extensive waterlogging, road cave-ins, collapsed homes and gridlocked traffic.
As citizens struggled, Delhi chief minister Arvind Kejriwal quickly attributed the crisis to extreme rainfall, contending that the city's drainage system wasn't designed to handle such an "unprecedented" downpour. The Public Works Department (PWD) concurred, pointing out that Delhi's drainage network can carry a maximum of 50mm of rainfall in 24 hours and is in dire need of major reconstruction.
Read more: https://timesofindia.indiatimes.com/india/blame-sarkari-brains-for-delhis-overflowing-drains-not-rains/articleshow/101704463.cms